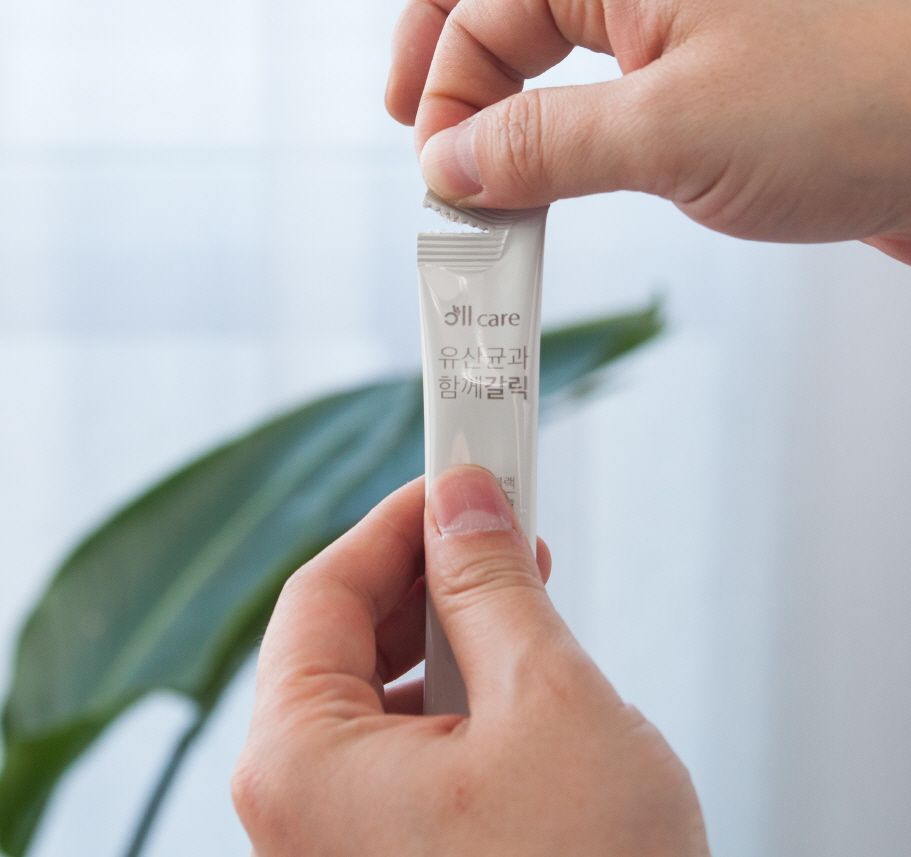 Black garlic extract
Containing 100 billion lactobacillus Black garlic extract
| | |
| --- | --- |
| Brand name | All care THE BLACK Lactobacillus black garlic |
| Food category | Liquid or extract tea |
| Components | TTL 3packs in carton( 12g x 1boxx 10ea each small box, TTL 30ea) |
| Raw material and ingredient | Extract from black garlic 90.5%[Uiseong ], Mixed concentrate 9.39% [Pinapple 35%(Philippine), Apple 35%(Korea), fruit of schisandra chinensis 15%, Lemon15%] Lactobacillus culture powder(EF-2001 Powder of sterile lactic acid bacteria) |
| Produce of origin  | Made in Korea  |
| Expiry date |  2 years |
       FEATURE
15 black garlic(cloves) in a stick
It contains 100 billion lactic acid bacteria
It uses 100% domestic Uiseong black garlic
We have matured the garlic essence for 924 hours with sincerity.
No artificial sugar without calories
With Four No Additives black garlic stick, you can enjoy the healthy product without additives
It is processed in a HACCP certified sanitary factory without adding sugar, synthetic sweeteners, synthetic flavoring agents, or preservatives.
It has a cutting line so you can easily cut it and take the content easily anytime anywhere.
Black garlic stick with a sweet taste that satisfies 98% consumers with patented odor removal technology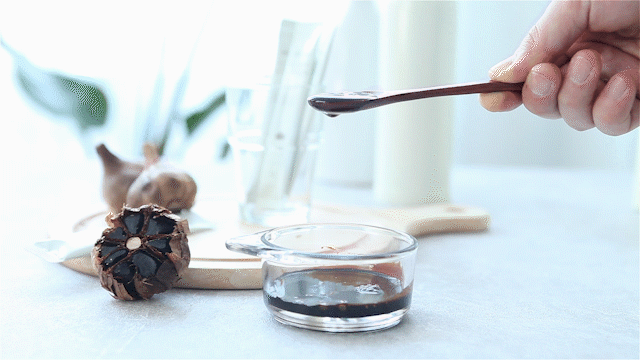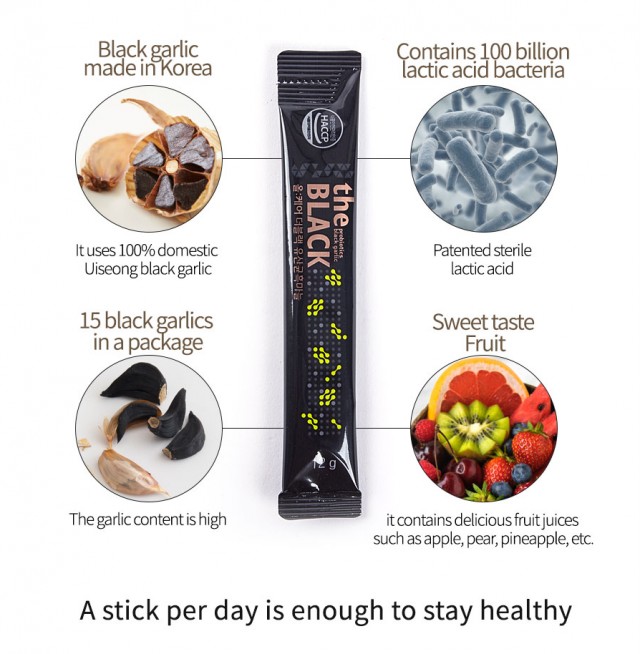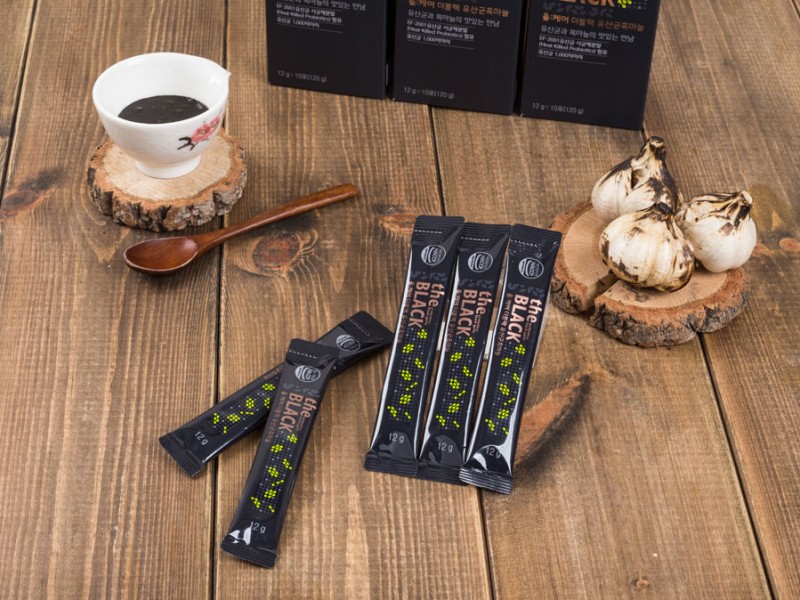 FAQ

Q: How to keep it and expiry date

Away from direct sunshine and keep it in room temperature. Refrigerate if you desire to drink cool

Expired date is 2 year even though preservatives or synthetic addictives are not contained.

Q: How can I take it?

Take 1 or 2 sticks per day. It is good to take before meal or between meal. However, if you have heartburn or weak stomachache, you may take it after meal.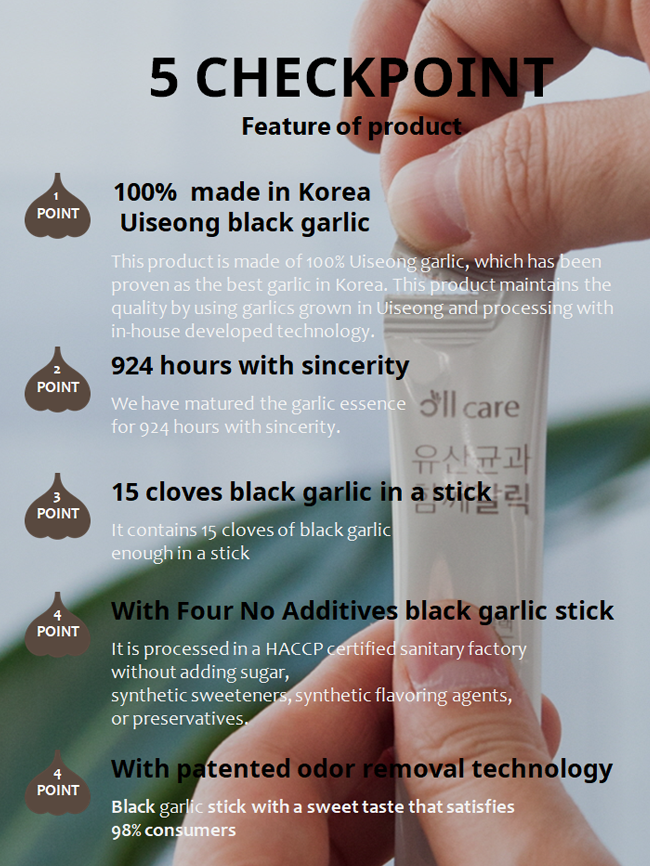 SSSS 

REAL IMAGE OF PACKING