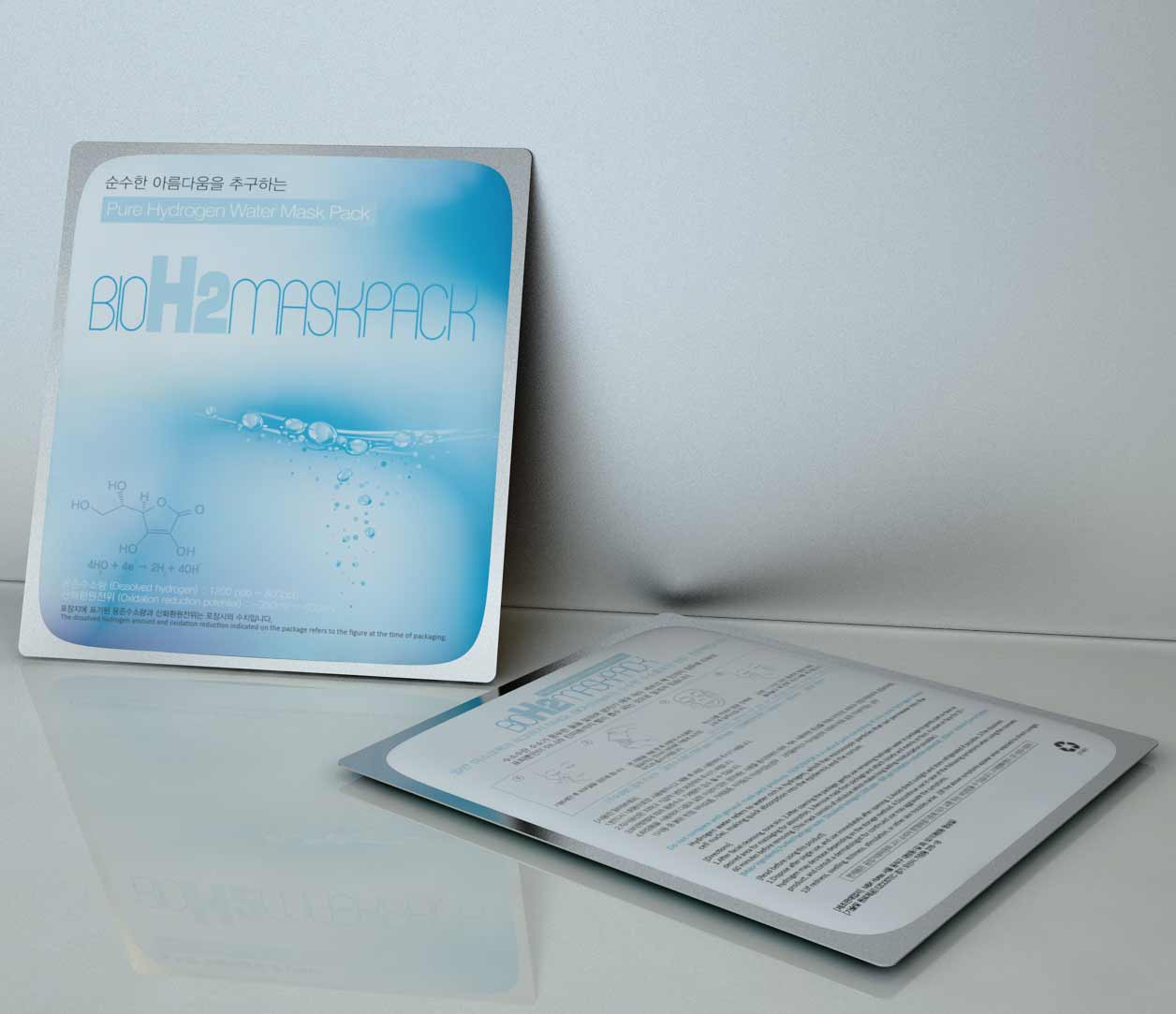 Skin care Hydrogen water facial maskpack
BIO H2 HYDROGEN WATER MASK PACK
Made of Bio Cellulose sheet Korean skin care Hydrogen water facial maskpack
Nourishing & Brightening & & Anti-Wrinkle
For pursuit of pure beauty
[Major ingredients] Ultrapure hydrogen water
[Dissolved hydrogen] 1200 ppb – 800 ppb
[Oxidation reduction potential] – 350mV~-630mV
[Content] 80ml
Do not compare with general mask pack products. BIOH2MASK is a natural pack consisting of only pure hydrogen-water. ("BIO H2 MASK" is rich in hydrogen water.
Hydrogen water refers to water rich in hydrogen, which has microscopic particles that can permeate into the cell nuclei, making quick absorption into the epidermis and the corium.
[Directions]
After facial cleansing, tone skin.
After opening the package, gently use remaining hydrogen water in package to gently pat on face or desired area for massaging for absorption.
Remove mask from package and attach closely and evenly on face.
Leave on face for 20 – 60 minutes before removing. (This mask consists of cellulose which makes long lasting moisturization possible.)
[Read before using this product]
Dispose after single use, and use immediately after opening.
Avoid direct sunlight and store refrigerated if possible.
The dissolved hydrogen may decrease depending on the storage method.
Discontinue use in case of the following symptoms when using the cosmetic product, and consult a dermatologist for continued use may aggravate the symptoms.
If redness, swelling, itchiness, stimulation, or other skin troubles arise
If the above symptoms appear when exposed to direct sunlightCompensation or exchange of this product is possible according to the consumer dispute resolution standards of the Fair Trade Commission.