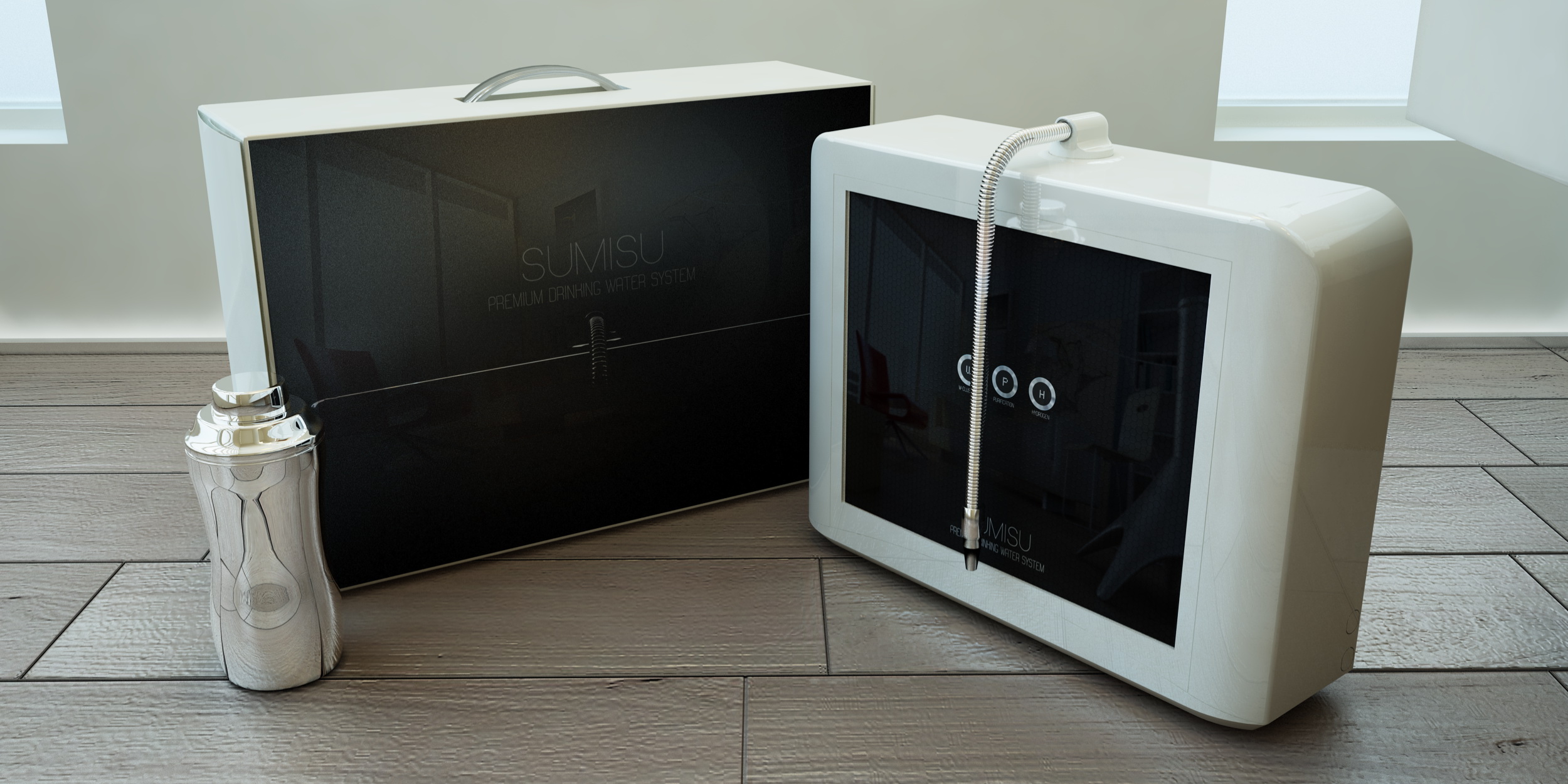 SUMISU
Hydrogen Rich Water System
MODEL NO.: SMS-1200
Brand Name
SUMISU 秀美水  
Model No.
SMS-1200
Functions
Direct tap water system with single water system,
2 functional drinking water is available :
purified water+hydrogen water, purified water+activated water
Main materials
Hydrogen Generator [patent] / WCA(Water Cluster Activator) [patent]  Water filteration (4 stages in 3 catridge)
Part Replacement
WATER FILTERS (3~6 months), WCA(appox.1~2 years,), H2 generator (appox.4~5 years)
Power
DC 12V, 5~6A(KC)
Weight/Size
400 mm x 340 mm x 120mm / 4.3kg, Packing 5.7Kg
Tubing
 6mm or 1/4inch
Test
* Drinking water standard test for hydrogen device &WCA
* Use NSF certified tubing line Filter test
* Water cluster test by NMR machine
Body Color
White, Black
Origin
Made in Korea / DONEX CO.,LTD
Features  for hydrogen water performance:

A. Generation of highly concentrated hydrogen water (DH) (ppb):900~1150 ppb
B. Strong Reduction potential  ORP (mV) : –450~ –580mv
C. Keeps neutral (pH) with the same from tap water of pH 7.5 ~8.0

---

D. Hydrogen Generator [patent]
Adaption of PEM(Proton Exhcnage Membrane) type
0.1% of purified water used for geneating : Different to common Alkaline electrolysis method.

E. WCA(Water Cluster Activator) [patent]
Water conditioner for better taste and no water scale
Over 10,000gaus with centrifugal motion. NO direct to touching water.
QUALITY AND SAFETYPROVED HYDROGEN-RICH GENERATOR :Hydrogen injection to water line
WCA(Water Cluster Activator) Hexagonal structure water supply
COMPLETE 4-STAGE WATER FILTRATION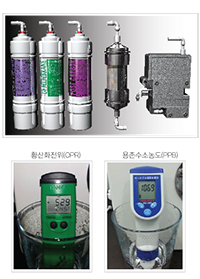 Q. What are the different points from other products?
No electrolysis whole drinking water. Instead, SUMISU injects produced hydrogen to the water line.
Equipped for hydrogen generator with patent technology(different from the existing electrolyer)
Free from water scale issues which frequnetly happened to the ready-made electrolyzer
Creates Hydrogen-rich Water and Water Cluster Activated (WCA) at the same time.
No PH level change.
No more additioanl water purifier to install. Complete filtration system is already loaded
With single water system, 2 Drinking water is available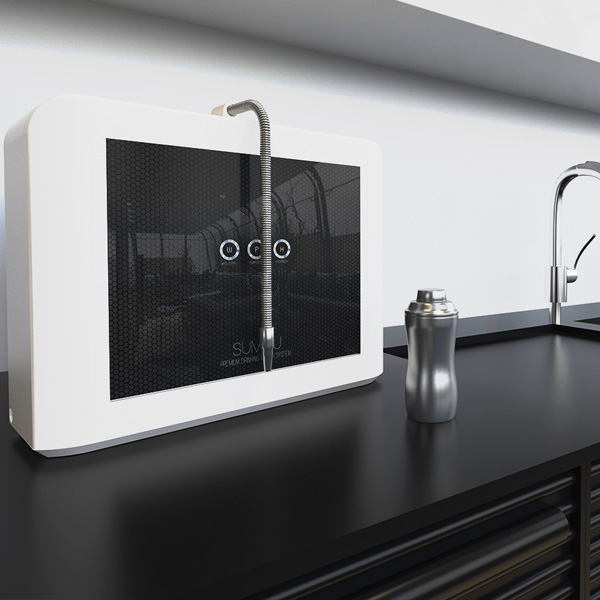 TEST/CERTIFICATE

FILTER TEST

DRINKING WATER STANDARD TEST FOR HYDROGEN DEVICE & WCA

USE NSF CERTIFIED TUBING LINE

WATER CLUSTER TEST BY NMR MACHINE

PATENT TECHNOLOGY (SYSTME AND DESIGN)
Generation of high-concentrated hydrogen water
With system control from automatic control program, hydrogen water with more than a certain concentration is always provided by controlling generation of hydrogen, dissolution timing, concentration control of hydrogen water etc. (At present, regular concentration of hydrogen (DH) based on sample device: more than 900 ppb) (Unit to product Hydrogen-reduced water with the function of controlling concentration of dissolved hydrogen: Invention patent)
 Strong reduction potential with strong antioxidant power 
Reduction Potential measured in ORP (mV) is the strength of a substance to resist oxidation, and therefore negate degeneration and death of cells. This system is about -450 ~ -580mv with strong reducing power.
Provision of neutral (pH) Hydrogen Water
Provision of hydrogen water in neutral PH7.2~7.8 same with the nature of original water which can wipe out the controversy on pros and cons with strong alkaline in alkaline water.
Adoption of Hydrogen Generator in PEM Type
PEM type(Proton Exchange Membrane) electrolysis. Platinum electrodes generate hydrogen with 99.9% purity in rapid response and high efficiency..
Installation of high-efficiency Hydrogen Dissolving Unit
Hydrogen Dissolving Unit with patent technology is a unique structure applying with an algorism of gaseous/liquid mixture, and ensures high-efficiency safe operation and long life.
Installation of ultra-pure reverse osmosis filters for electrolytic
Ultra-mini reverse osmosis filter system is equipped for providing ultra-pure water to the hydrogen generating device. Minimum brain filter technology doubles the durability and efficiency of Platinum electrode and Proton exchange membrane.
Compact hydrogen generator Module and Removable Structure
Compact Module (Size:(W)93 * (L)76 * (H)134) designed in 3 Part Units can be installed in small products, and easily separated and fixed.
Minimization of Maintenance Cost
Hydrogen Water Creation Module has no additional cost for consumables through its optimizing design.