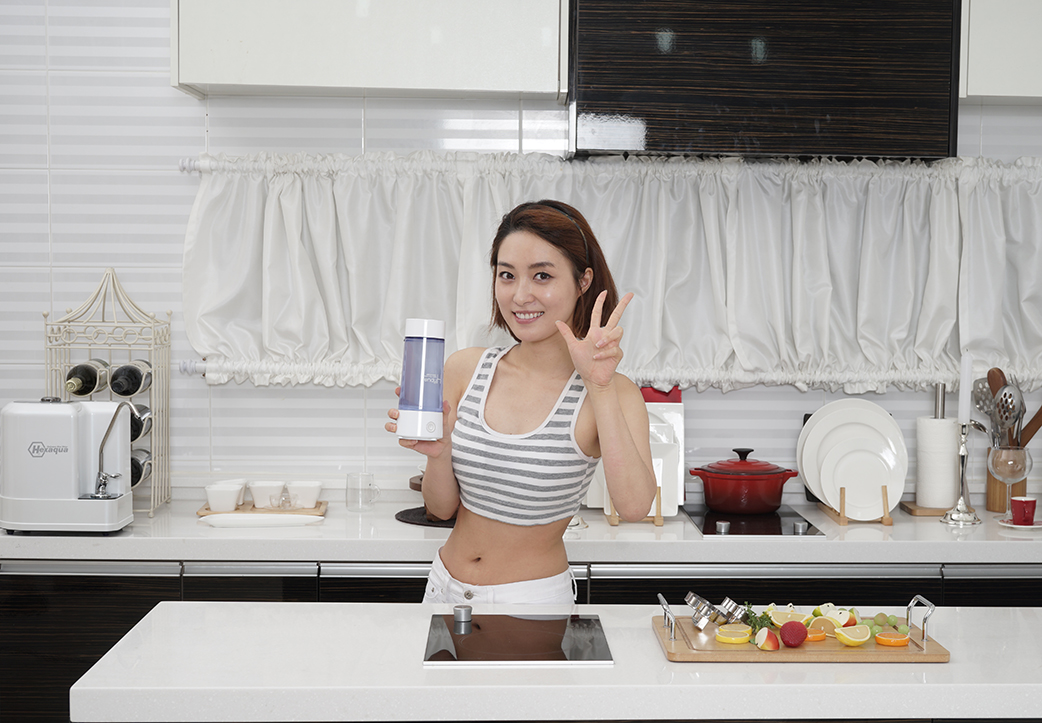 h-HENDY
Portable Hydrogen-Rich Water Maker
MODEL NO.: HE1404
| | |
| --- | --- |
| Name of product | Portable Hydrogen Water Maker |
| ModelName | HENDY, HE1401 |
| Input | 100~240V, 50~60Hz, 0.35A |
| Output | DC 5V 1A |
| Capacity | 430ml |
| Size | 80mm x 200mm x 67mm |
| Totalweight | 260g |
| Components | Body, Bottle, Lid, USB charger, Mineral Cap |
| Features | Hydrogen produced by advance electrolysis methodGenerate hydrogen-rich water in just 3 minutes with one-touch button and perform 50 cycle on a single charge.Plug and Play / No need to set-upUse only filtered/tap water or mineral waterUSB charging port can be charged by a cell phone USB charge or form a PC's USB port. |
| Origin | Made in Korea |
The Portable Hydrogen-Rich Water Ionizer – Hendy transforms regular tap water into a healthy Hydrogen-Rich Antioxidant Water on the go! Featuring 2 Platinum Titanium Plates it is capable of producing Antioxidant Water with ORP (Oxidation Reduction Potential, lower the better) levels as -200 within within just 3 minutes ! (0.3~ 0.9ppm). Even lower levels can be achieved by repeating the cycle. It is recommended to keep the ORP levels of the Antioxidant Water above -350 (usually requires two cycles).   The Ultra-Portable design with USB rechargeable battery is a convenient way to make Antioxidant Water while traveling. The battery can be fully charged during 3 hours and is good for 50 cycles of use. It can be charged using the included USB charger with International/US electricity plugs or using a charger from a Cell Phone's USB charger or from a PC/Notebook's USB port.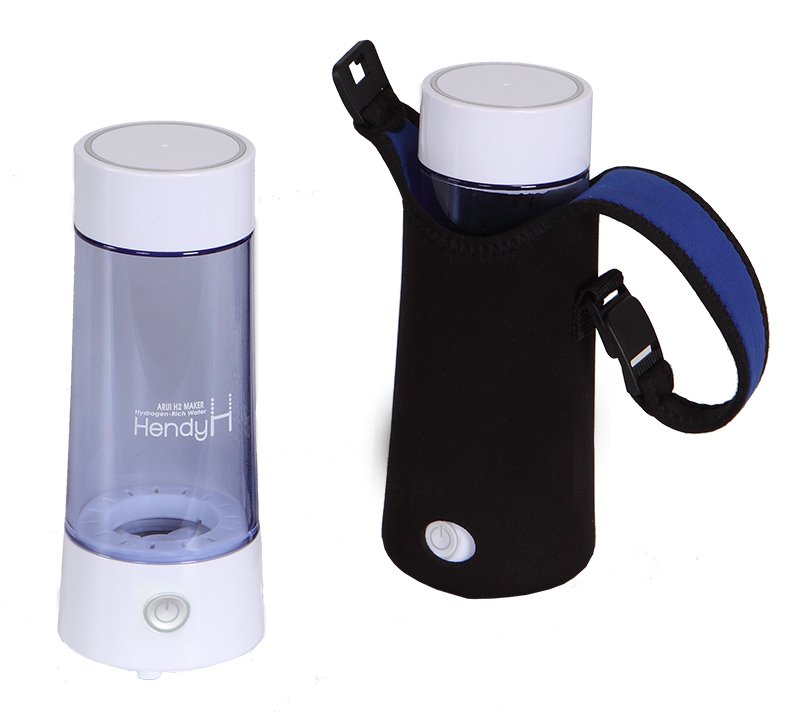 1.Turn the main body and the water bottle to the left and separate them.
Separate the mineral cap from the package and put the mineral cap into the bottom of the water bottle.
The water can smell when you leave the water which produced hydrogen for a long time, and when you use unpurified tap water.
Mineral Cap
Replenishment of minerals, smell removal Contents : Calcium ball, Alkali ball, Chlorine removal ball, Magnesium pellet Replacement Time : 3 – 4 months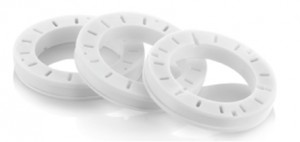 First, Charge the device with the provided USB charger. : when the battery is charged for 2 ~3 hours, the LED on the button goes out itself.
Put water in the bottle, put on the lid and press the button : wait for 3 minutes during operation, and Drink hydrogen water
Repeat the above steps if the water if left for a few hours. : Because dissolved hydrogen slowly evaporates, therefore there will be no hydrogen after 3-4 hours.
Repeat the above steps when you don't get enough production of hydrogen : The amount of hydrogen doubles when you repeat the steps 2-3 times.